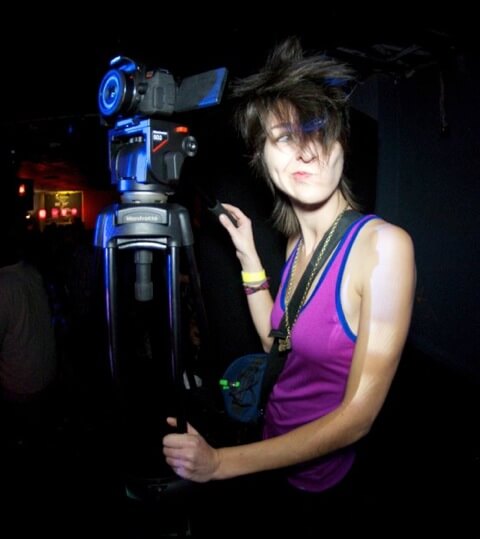 Sonia Kifferstein (aka Sonia Begonia) has been a crafter and a creator all her life. Born in New York City, where she will always stay deeply rooted, the vicarious vigor of her Cinefile father incited in her an almost unavoidable passion for film that only continued to grow over the years. Vassar College whipped her into shape and then she shipped herself out to sunny LA to explore a whole new world of inspiration.
Sonia began on the classic "industry" path. She spent her first three years in Los Angeles working at The Mark Gordon Company – the first year assisting the Executive VP of Film on such projects as "The Messenger", and the following two assisting the VP of TV, covering both current and development. She then moved to Kurtzman/Orci, where she continued in TV for another year working on the pilots "Exit Strategy" and "Locke & Key" for Fox. After four years immersed in the above-the-line side of production, Sonia could no longer curb her craving to understand the below-the-line side as well, and so she made the shift into the exciting realm of independent producing and freelance filmmaking.
Sonia discovered a keen sensibility for assistant directing and now has credits including feature film "The Frozen" (2nd AD), short film "Wrestling with Angels" (1st AD) and music video "I Sell the Dream" starring Josh Altman of "Million Dollar Listing" (1st AD). She was brought on as Director of Media Production for the online gaming company Hollywood Poker, producing and editing a series of videos filmed at actor Kevin Pollak's celebrity home games, and running interviews with comedians Rob Riggle, Dave Foley and Doug Benson, among others. Sonia has been currently working as an independent contractor for Myspace, filming and/or editing videos with artists such as Ludacris, Capital Cities and Riff Raff.
Sonia has created a broad portfolio of music videos, interviews, behind the scenes, web promos, short films and more. In collaboration with her best friend and business partner Alyson Bruno (aka the bombshell rap prodigy B. Squid) – this is Radioactive LA.

Producer. Director. Assistant Director. Cinematographer. Editor. Graphic Designer.
"Let the beauty of what you love be what you do." – Rumi